When I first saw this design about 6 months ago I immediately knew that i wanted to incorporate it somehow in a dress.
The colours just jumped out at me, especially on the white background.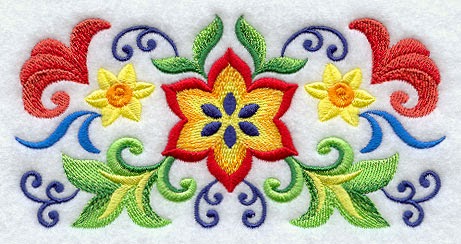 My first attempt was this little pinnafore dress. I stitched a contrasting red rolled hem on the sleeve ruffles to give the dress a bit more colour.
I also had to play around with the front yoke to make it big enough to fit the embroidery, which made the armholes quite low….so, while pretty, it just wasnt't quite right.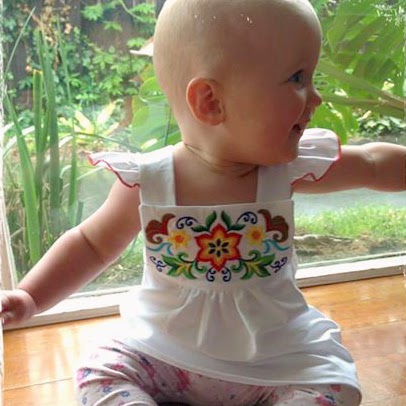 The design fit perfectly on the next dress pattern I tried and I really liked the outcome, even though I didn't add the contrasting red on the ruffle edges. But still I felt something wasn't quite right. I think using white fabric for a little girl's dress was really putting me off.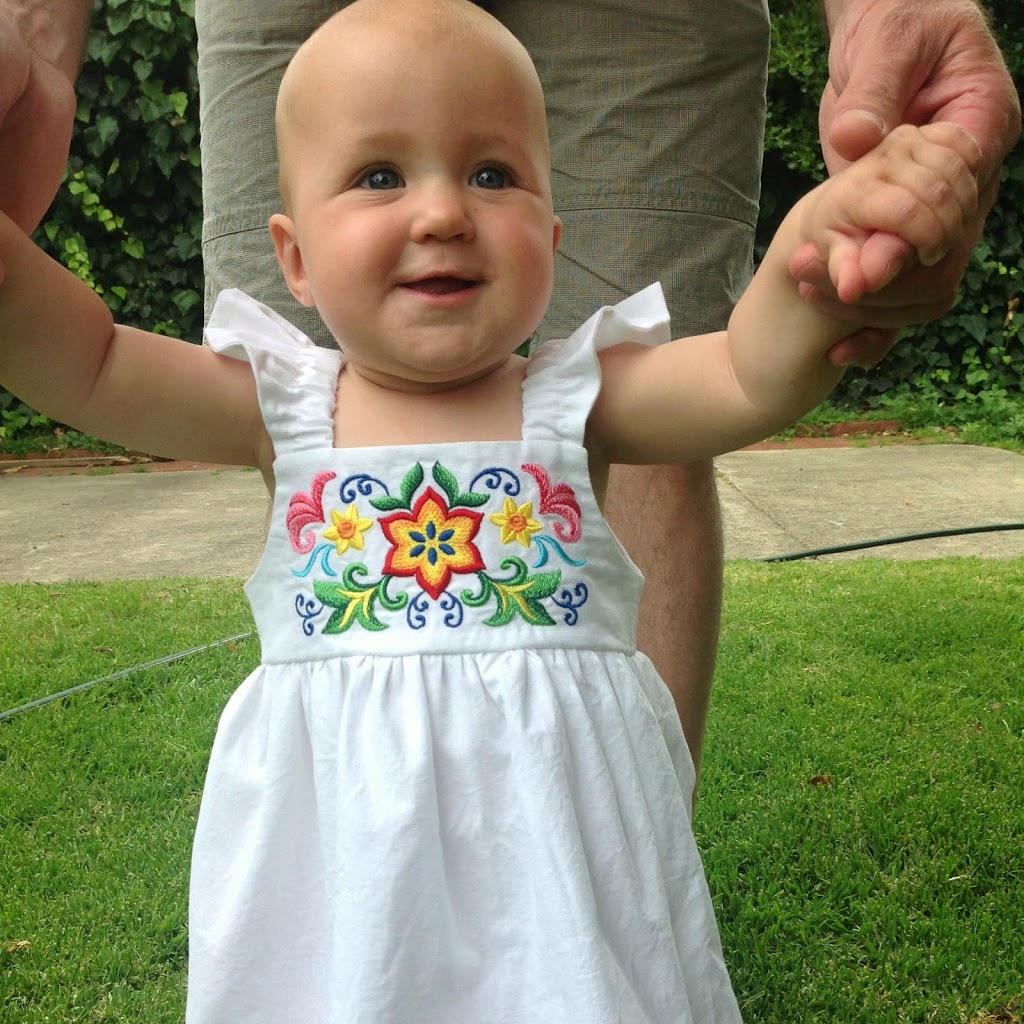 Then I found this dress pattern, and after staring into my fabric cupboard wondering what to make with it, I remembered this embroidery design and and my eyes rested on two shades of blue cotton I had. I knew I had to try it to see if it would work, but this time, I softened the thread colours slightly so they would work better with the blue.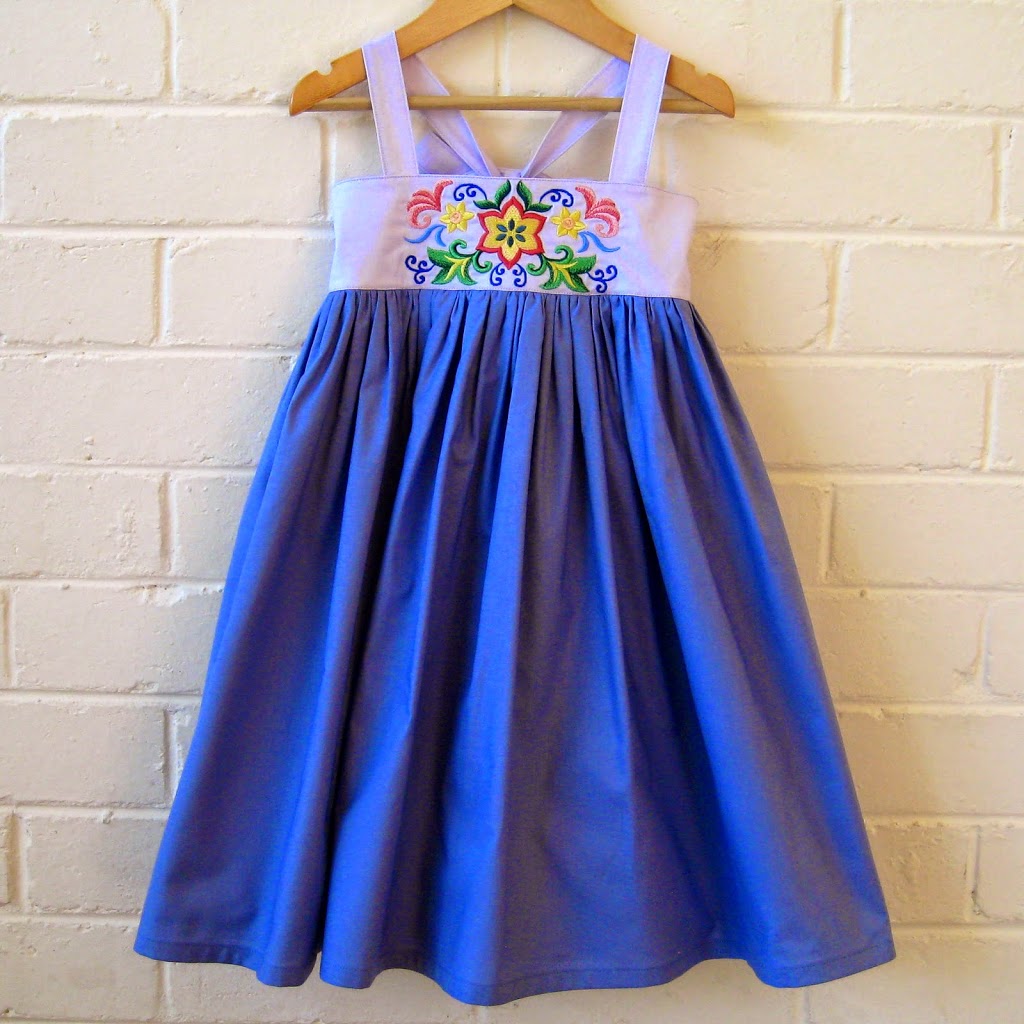 I am SO happy with how this has turned out and I think I have finally found the best dress pattern to highlight this beautiful embroidery design. Would you agree?
Floral Embroidered Dress on Etsy
Floral Embroidered Dress on Madeit