It's a bit deceiving this time of year. Every now and then we get a warm day (or two), thrown in between some cool weather. It means I need to make sure the kids have some summer clothes ready for these odd warm days and that we aren't relying on last summer's clothes which, inevitably, will be too small for someone!
While my little Miss looks lovely in a dress, I don't think she'll wear many this summer as dresses aren't very practical for climbing and is she a climber! At this stage, we might have to have a good stash of shorts instead!
I've had this gorgeous Pam Kitty fabric in my cupboard since last year and decided to make the Elegance and Elephants bubble shorts as I love this pattern for it's simplicity and stunning result.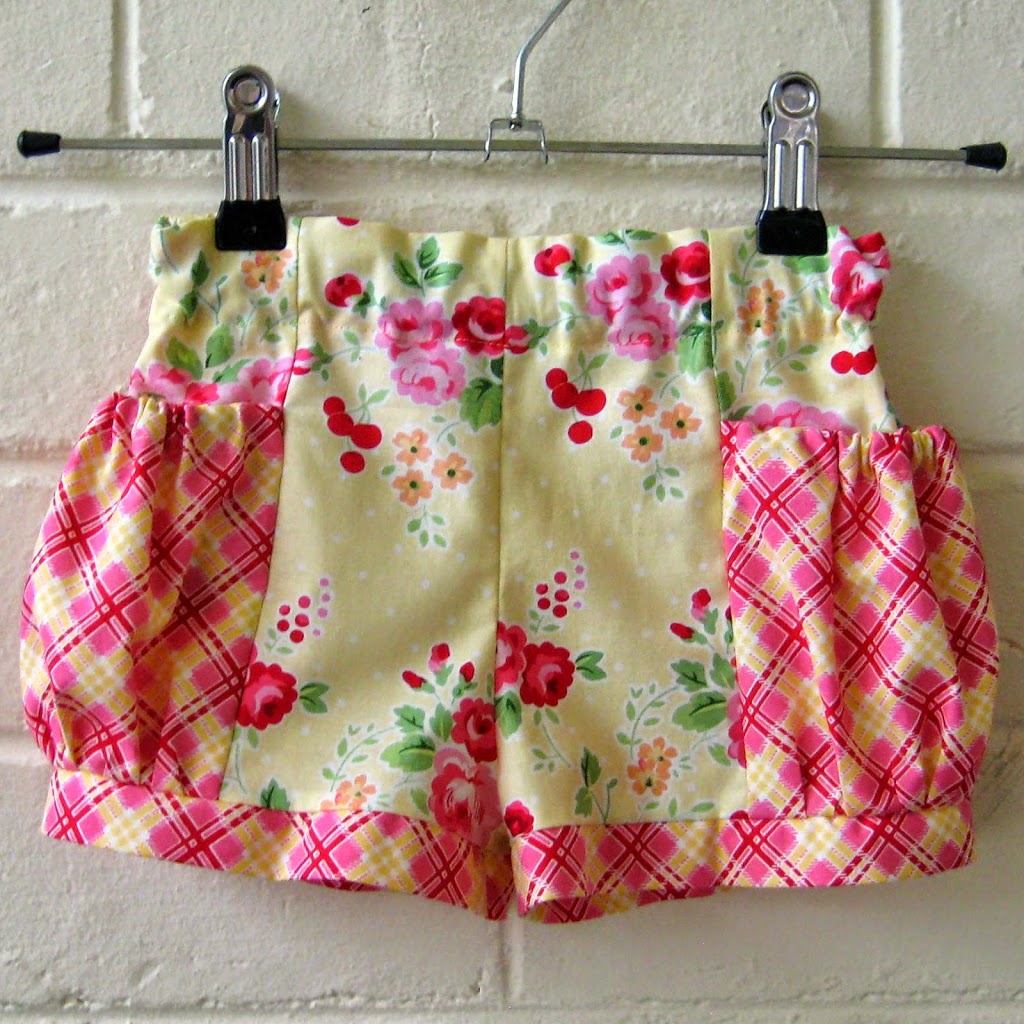 I measured Miss Em's waist and chose to make the size 1 as these don't have adjustable elastic, but silly me didn't think about the fact she's still in a nappy so the size 1 is a little snug around her butt. So I then made the next size up.
I had a dig through my tshirt box and found a short sleeve tshirt that coordinated nicely with the shorts and embroidered two little birds on it…for something that was meant to be a quick design, it took me 2 hours and a lot of cursing!
And while I would love to show you how it looks on…the weather has turned cool again so I'm not sure when Miss Em will get to wear this outfit. In the meantime, you'll have to live with a size 2 outfit squeezed on to my size 3/4 mannequin 🙂