The Taylah skirt is such a versatile pattern in that in can be made in either woven or knit fabrics.  But what if we step it up a notch in the knit option and add a short option for those that like to cart wheel, hang up side down or sit wide legged?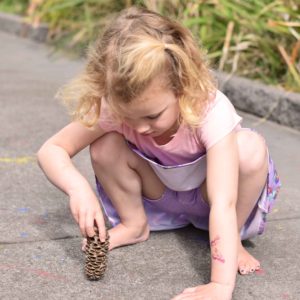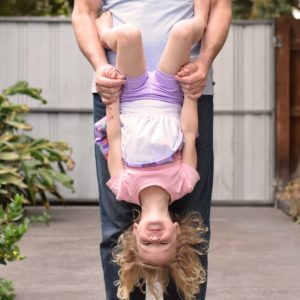 I've used the Boo! Designs Pins pattern many times before so I approached Kristie and asked if she would be ok if I used her pattern to join with my skirt pattern to create a skirt/shorts combo.  She was so ok that she's even offered a fantastic discount on her Pins pattern…but more of that later.
So how did I combine the patterns?  Firstly, make the shorts as per the Pins instructions finishing at step 5.  Complete step 15 and 16 in the Taylah Skirt pattern and join the Pins to the Skirt as per below –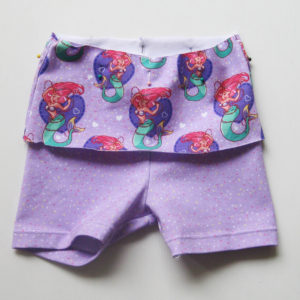 Baste them together before continuing onto Step 17 of the Taylah skirt pattern and finishing the skirt.
The waist line of the Pins is a little different to the waistline of the Taylah skirt in the fact that its higher in the back and lower in the front, but this has not affected how it's been worn.
In fact, these have been a huge hit and have since been called the "No one can see my undies!" skirt!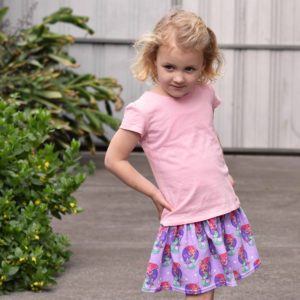 While the Taylah skirt is on sale, Kristie is offering her Pins Leggings pattern at a special discount…make sure you join the Bubby and Me Creations facebook group to find out what it is.