My recent experience on Project Run and Play has revived in me my love of slow sewing. Life is busy when you are running a business and looking after a family so it's easier to stick to the quick and simple projects to get them done and out fast. We talk a lot nowadays about "fast fashion" and that we should be more focused on "slow fashion" and this brings me back to my sewing.
Sewing for me is like yoga for a lot of other people. It's my chance to be in the now, to clear my head and concentrate on the project at hand and try to relax. I'll admit that it's not always relaxing, especially when you can't get a step right, therefore needing the unpicker A LOT, or the kids are in the background fighting or nagging for food, but generally it's my chance to escape a little. It's also become easier as my kids have grown older as they'll often come and see what I'm making and ask about it, which I really like.
I enjoy adding little details to outfits to give them a little bit of "wow" and using techniques that are relatively simple but give the illusion of difficulty.
Being on PRP has also pushed my creativity again, made me step out of my sewing comfort zone and make things I've always wanted to but never made the time for. I've always put off making a collared shirt as the thought of the collar scared me but in the end, it was much easier than I thought. It's definitely not as fast as making a knit tshirt though!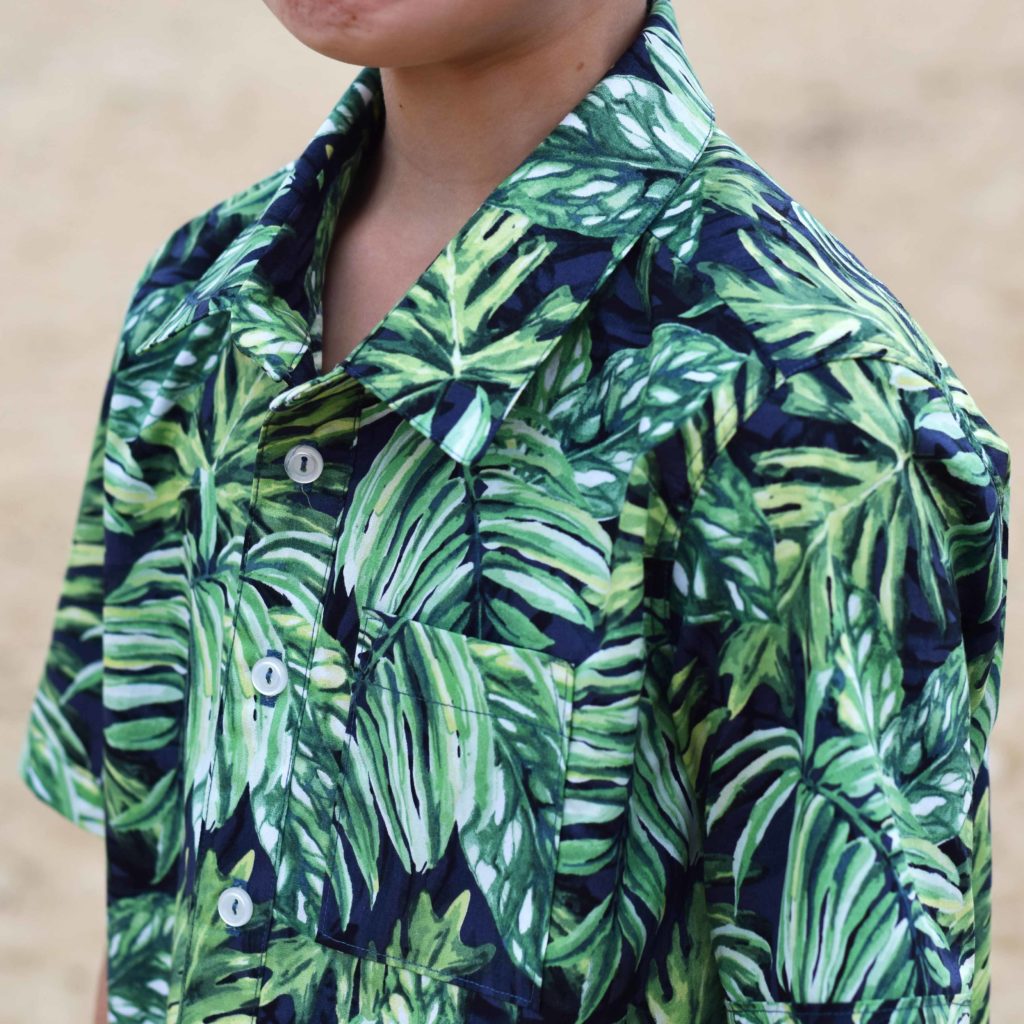 With this in mind, I would like to give you the opportunity to push your sewing comfort zone and make something that you may have been thinking about for awhile, or find something new that inspires you to create.
For the month of March, Bubby and Me Creations will be celebrating your creativity with a fun sewing contest.
What do you need to do?
Simply create an outfit or item and post it in the album in the Bubby and Me Creations Facebook group. You must incorporate a Bubby and Me Creations pattern in some way in your outfit, including which pattern you have used in your description. You can enter as many times as you like during the month. The contest will run from Friday 1 March and finish Sunday 31 March at 9pm (Melbourne time). All images must be uploaded before the finish time.
There will be prizes too! I'm currently sourcing some prizes from amazing businesses and will announce those once locked in. The main prize will be awarded to a randomly generated winner from the album in the Bubby and Me Creations Facebook group.
In the outfit pictured below, I have mashed the Darcy Dress pattern and the Lala Skirt pattern to make the dress and altered the Chloe Cardigan pattern to make the little jacket. Ever since the Lala Skirt was released, I've had a desire to create an ombre skirt effect as well as a making it into a dress.
You don't need to be the world's best seamstress, it's about challenging yourself and creating something you're proud of. And don't be afraid to ask for help if you are stuck on something. Always wanted to sew an invisible zipper but have been terrified at the thought? It's actually easier than you may think! Want to create with tulle, but not sure where to start? Ask away!
All Bubby and Me Creations patterns are currently 30% off using the code BAMCSEW. Code is valid until Sunday 10 March 2018.
So get that creative thinking cap on. Start scouring Pinterest for inspiration and start sewing!